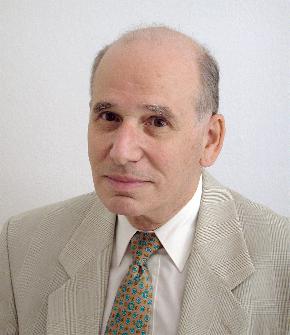 (Photo: Pavel Kastl)
Peter Kolman
* 29th of May 1937 in Bratislava (Czechoslovakia)

• 1951 – 1956 studied composition at the Conservatory in Bratislava.
• 1956 – 1960 studied composition at the Academy of Music and Drama in Bratislava.
• 1961 – 1965 worked in the Czechoslovak Radio as music editor.
• 1965 – 1977 founder and head of the Electroacoustic Studio of the Czechoslovak Radio in Bratislava.
• 1965 and 1966 participation in Internationale Kurse fϋr Neue Musik in Darmstadt.
• 1967 – 1968 member of the Board of the Union of Slovak Composers; following the 1968 events, he was evicted from the Union and subsequently persecuted, performance of his works and his publishing activities were banned.
• 1977 left Czechoslovakia and settled in Austria.
• 1977 – 2002 editor in the Universal Edition in Vienna.

He lives in Deutsch-Wagram, near Vienna.

Performances (e.g.):
Styrian Autumn, Warsow Autumn, Maggio musicale fiorentino, ISCM-Festival 1965 Madrid, MELOS-ÉTOS Bratislava, Ars nova Baden-Baden, Festival International de Royan, Settimana internazionale di Palermo, Festival international de musique experimentale (Bourges), Tage neuer Musik Hannover, Zenei hetek Budapest, Sagra musicale Umbra, Wratislavia cantans.
List of compositions:


Funeral Music (1958, rev. 2000))
3,3,3,3 - 4,4,3,1 - Perc. - Pf. - Archi
Duration: ca. 15'
Publisher: Hudobný fond, Bratislava
CD: Slovak Philharmonic SLF 0035-2-031
Concerto for Violin and Orchestra (1960, rev. 2003)
3,2,2,3 - 4,4,3,1 - Perc. - Vl.Solo - Archi
Duration: ca. 17'
Publisher: Hudobný fond, Bratislava

Three Piano Pieces in Memoriam Arnold Schönberg (1960)
Duration: ca. 8'
Publisher: Universal Edition, Wien (UE 31 915)

Two Movements for Flute, Clarinet, Violin and Piano (1960)
Duration: ca. 2'
Publisher: Universal Edition, Wien (UE 31 914)

Partecipazioni per 12 strumenti (1962)
Fl.,Ob.,Cl. - Tr.,Cor.,Tbn. - Glsp.,Vibr.,Arpa - Vl.,Vla.,Vc.
Duration: ca. 5'
Publisher: Hudobný fond, Bratislava
LP: Supraphon 50655

4 Orchestral Pieces (1963, rev. 1996)
3,2,2,3 - 4,4,4,0 - Perc.,Cel.,Xyl.,Vibr.,Arpa,Pf. - Archi
Duration: ca. 8'30''
Publisher: Universal Edition, Wien (UE 30 446)
LP: Supraphon SV 8294
CD: Radio Bratislava 0022-2031
CD: Slovak Philharmonic SLF 0035-2-031
Sonata Canonica for Clarinet and Bass Clarinet (1963)
Duration: 5'
Publisher: Hudobný fond, Bratislava

Panegyrikos (1964, rev. 1998)
4 Ob. - 4 Tr. - 4 Perc. - 4 Vc.
Duration: ca. 9'
Publisher: Universal Edition, Wien (UE 31 917)
LP: Supraphon 58854

Molisation, Mobile for Flute and Vibraphon (1965)
Duration: 6' - 12'
Publisher: Supraphon, Praha-Bratislava
LP: Supraphon 58854
CD: Slovak Music Fund SF 00042131

Monumento per 6,000.000 (1964, rev. 1996)
3,3,3,3 - 4,4,4,0 - Perc. - Arpa - Archi
Duration: ca. 13'
Publisher: Universal Edition, Wien (UE 30 447)
LP: Supraphon 112 0472
CBS S 34 61144
CD: Slovak Philharmonic SLF 0035-2-031

D 68, electronic music (1968)
Duration: 26'
Realization: Experimental Studio of the Czechoslovak Radio Bratislava

Omaggio a Gesualdo, electronic music (1970)
Duration: 14'
Realization: Experimental Studio of the Czechoslovak Radio Bratislava

1st String Quartet (1970)
Duration: ca. 9'
Publisher: Hudobný fond, Bratislava

Eine kleine Nachtmusik, electronic music (1971)
Duration: 5'
Realization: Experimental Studio of the Czechoslovak Radio Bratislava

Movement, Music for Wind Instruments and Percussion (1971)
3,3,3,3 - 4,4,4,0 - 4 Perc.
Duration: ca. 8'
Publisher: C.F.Peters, New York

Lentement mais pas trop, electronic music (1972)
Duration: 11'
Realization: Experimental Studio of the Czechoslovak Radio Bratislava

Poliritmica, electronic music (1974)
Duration: 7'
Realization: Experimental Studio of the Czechoslovak Radio Bratislava

E 15, electronic music (1974)
Duration: 12'
Realization: Experimental Studio of the Czechoslovak Radio Bratislava

9˝, electronic music (1976)
Duration: 9'30"
Realization: Experimental Studio of the Czechoslovak Radio Bratislava

"Nota bene" for Piano (1978)
Duration: ca. 9'
Publisher: Universal Edition, Wien (UE 30 445)

"...wie ein Hauch von Glückseligkeit" for Violin and Piano (1978)
Duration: ca. 7'
Publisher: Universal Edition, Wien (UE 33 023)

Music for 14 String Instruments (1978. rev. 1990)
4,4,3,2,1
Duration: ca. 15'
Publisher: Universal Edition, Wien (UE 31 916)

Three Organ Pieces: Laudatio (1982) – Interludium (1984) – Jeu de touches (1986)
Duration: ca. 22'
Publisher: Universal Edition, Wien (UE 19 546)

Ausgedehnter Dominantseptakkord zu Ehren Alfred Schlees,
a musical anecdote for string quartet (1991)
Duration: 1'
Publisher: Universal Edition, Wien (UE 19 968)
CD: MONTAIGNE 78 2027

Concerto for Orchestra (1995, rev. 2016)
3,3,3,3 - 4,4,3,1 - Perc.(3) - Cel.,Pf.,Arpa - Archi
Duration: ca. 25'
Publisher: Universal Edition, Wien (UE 30 448)
CD: Slovak Philharmonic SLF 0035-2-031

"Take over" for 12 Cello Players (2001)
Duration: ca. 6'
Publisher: Universal Edition, Wien (UE 33 027)

2nd String Quartet "Refrain" (2006)
Duration: ca. 15'
Publisher: Universal Edition, Wien (UE 35 009)

Three Essays for Orchestra (2011)
3,3,3,3 - 4,3,3,0 - Perc. - Arpa,Pf. - Archi
Duration: ca. 12'
Publisher: Universal Edition, Wien (UE 36 084)
CD: Slovak Philharmonic SLF 0035-2-031